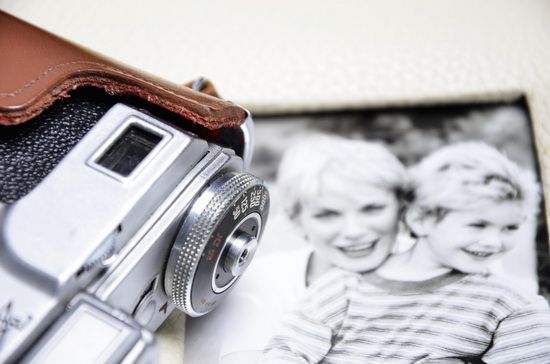 When I was young my family had this massive camera. It was heavy and hung on a strap that wasn't strong enough to support it, so we never used it. Instead, we would stick it on a tripod large enough to beat a Transformer to death with. The flash was so bright I swear I still see it sometimes when I close my eyes. My mother still has it, and will pull it out to take pictures at family functions. She refuses to allow me to buy her a digital camera.
Most of us born before 1990 will remember the days of real film and disposable cameras purchased in supermarket checkout lines. Now, we can take an almost infinite number of photos any time, deleting the ones we don't want and printing them out. We have social media profiles that contain more photos taken in a single year than past generations would have taken in a lifetime. Some people on our lists seriously abuse the right to have a camera by flooding our feeds with fifty shots in a row of their face with the exact same expression.
I guess the point I am trying to make is that photography has changed a lot.
For travelers, this becomes more of a problem. Obviously, when you go to a new place or on a holiday you will be a little snap-happy with the digital camera. I have a larger SD card for the storage of my photos taken during trips that I don't use for anything else, and I still have to constantly transfer them to an external hard drive to empty out the card for more photos every one in a while.
Anyone like me has faced the panic of seeing just how many photos they have. The realization hits you square in the face: how in the world am I going to find anything in this mess? Organizing them should be a priority, but how to even start?
Find a Program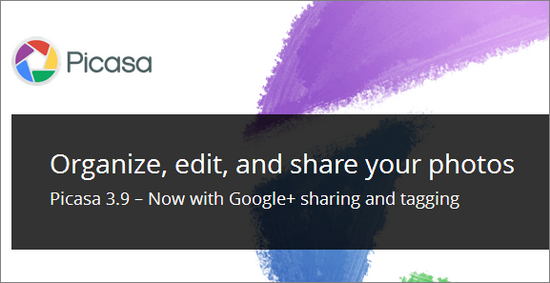 There are quite a few programs that have been created to help you quickly organize and share photos. Most well known is probably Google's Picasa. It allows you to upload photos, edit, organize and share them through Google+. You can also add specialized filters, tag friends and keep a copy of all images through your main account.
Another option for desktop use is Phototecha. You open the program and upload the photos in its viewer. This will let you see a thumbnail that you can use to select, open or edit a photo. You can organize them based on keywords, making it easy to search for them later.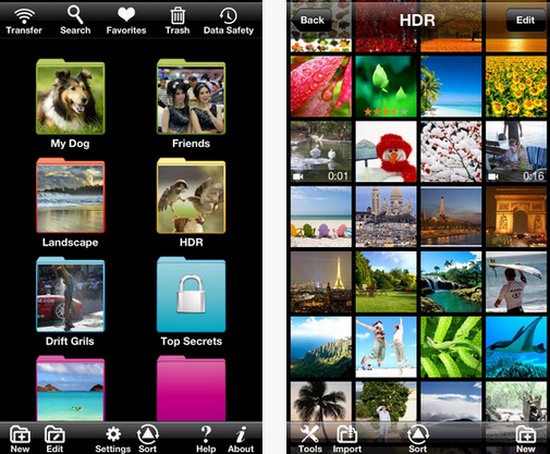 For mobile organization, try Photo Manager Pro (iOS) or Photo Gallery – Fish Bowl (Android).
Use SD Cards
This is my chosen method. I keep all photos from specific dates within an SD card, usually corresponding to a single year or trip. I back them up on an external hard drive, then move them over to the card that has been allocated to that time period. This frees up my larger SD card for use through the year, and gives me two backups of the photos. Seem excessive? You have clearly never had a child spill orange juice on an external drive and fry it.
In all, I have a case with 32 SD cards. They are cheap, they can be bought in both small and large capacity, and they are easy to store without taking up much room. Other people use DVD's, but I find those bulky and too easily damaged with extended use. Plus, they can only be used the once.
Organizing Folders
Finally, you have the desktop organization method. You simple create a folder for a date, either by month and year, or just year. Then create subfolders within that folder with a date or event. Within that folder, give your photo titles a corresponding name. For example 2013-07-Hawaii-Trip.
Yes, it is a mouthful. But it is a super quick way to keep track of your photos and search through them. The downside is that if you already have a ton of pics, it is going to take a good chunk of time to reformat them this way.
How do you organize your travel photos? Let us know in the comments!
Featured images:
 

License: Creative Commons

 image source
 

License: Image author owned

 

License: Image author owned
Jessy is the creative writer for Dobovo, the free tool to find apartments in Lviv where you'll make a thousand of new photos.